Feast of St Peter and St Paul
We were happy to mark this special feast day with a whole school mass, celebrated by Fr Dennis.
RE-Curriculum and Pastoral Information
"Miss no single opportunity of making some small sacrifice, here by a smiling look, there by a kindly word; always doing the smallest right and doing it all for love." St Therese.
Autumn Worship calendar 2019/20
Passion Play
Year 4 prepared and performed the events of Holy Week. Watch the play via our YouTube link..
Stations of the Cross
each of our classes followed the footsteps of Jesus as we prayed the Stations of the Cross.
Virtues
We have considered the virtue of forgiveness as we prepare for Easter.
Lenten preparations
We have been preparing for Easter within our classrooms. Look at our thoughtful displays.
Ash Wednesday
As we start the season of Lent our children from Year 5 and 6 joined the parish to receive ashes during the celebration of Mass. Our younger pupils received their ashes during a special liturgy in school. We also had a presentation from Mrs Bowyer on behalf of CAFOD, which will be a focus for our fundraising, alongside the Bishop's charity, during Lent.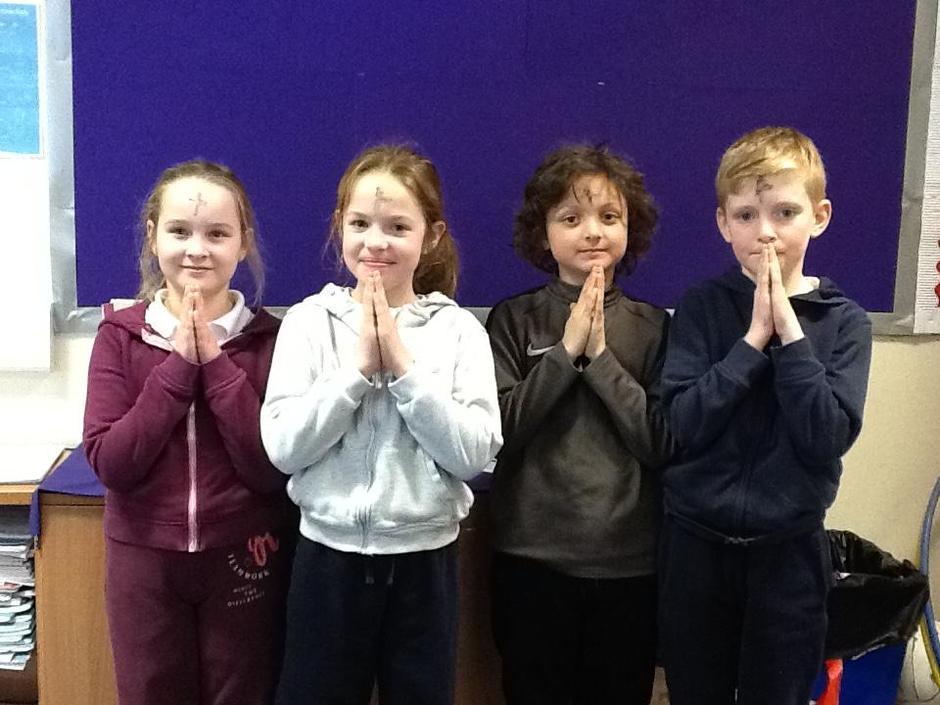 Faith in Action.
Our Faith in Action group met together in prayer this morning. Two of our Year 6 pupils led our worship with a focus on Social Action. They reminded us of the importance of helping others during our Advent Season.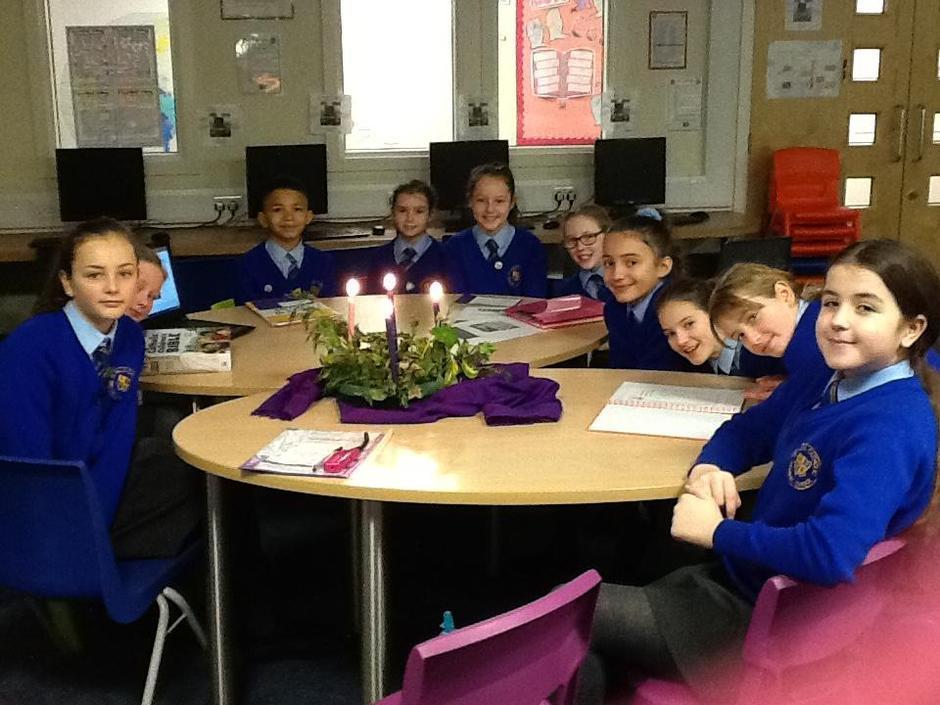 Food bank
A huge thank you to all our parents who donated to our appeal. We were happy to take our donations to the food bank where they were gratefully received.