Welcome to Year 1 class page
We are a lovely class of happy, enthusiastic and caring children. We look after each other, we are keen to learn and to have fun. Have a look at our page to see just some of the things that we have been doing. Our class teacher is Mrs. Winters, Mrs. Walker helps us too and Mr. Purcell teaches us on a Monday afternoon.
On May 13th we led our Marian Service. We talked about the special place that Mary has and we sang, danced and processed with flowers to honour her.
We read every day and love to read to our class from the big screen. We are learning to stop and full stops and use lots of expression.
We love P.E.
We have been learning to make a sequence with a roll, a jump and a different way of travelling. We know that it is important to look and be aware of where other children are working.
Year 1 have started to go to the library every week. We share stories, talk about the different kinds of books and choose a book to take home.
NSPCC NUMBER DAY
We enjoyed dressing as a number and lots of fun maths. activities. Can you spot our Tangram Turtles?
Computers - we enjoyed learning how to log on and use the mouse. We wrote our names and drew a picture.Enter text...
Superheroes Invade Year 1
Year 1 had lots of Superhero challenges to get through in our Superhero Day! We had to free some Superheroes who had been trapped by Evil Pea. We had to rebuild Numicon City and work on our practical skills by completing an obstacle course and target practise. We also had to make our own masks to hide our identities from Evil Pea.
We love reading!
We love sharing books and reading together, talking about the stories and making predictions. We are very good at listening to each other's ideas and saying why we think, what we think. We are becoming real book detectives ... always looking for clues!
St. Paul's World Book Day!
We loved coming to school dressed as our favourite book character. We enjoyed telling our friends about our favourite book and doing lots of different activities. We had jigsaws to make of popular book covers, we told stories using puppets and we worked out lots of missing words from well known book titles and story phrases. Of course we shared lots of stories too!
Counting to 50!
Getting our number brains back up and working! We worked with our partners and had to estimate how many, before counting. Some of us were organising our counting... and some of us were not!
At Last! Holding the chicks!
We looked after the chicks and watched them grow. They grew very quickly and soon had little white feathers began to grow. Before we had to say goodbye, we all got to hold them. We were very gentle and careful.
What an exciting week it has been in Year 1!
On Monday ten eggs arrived and an incubator. We have watched them every day and we have seen the eggs hatching. Now we have ten little chicks and they are all together in a brooding box. We cannot wait for all the children to be back next week so they can see the chicks too.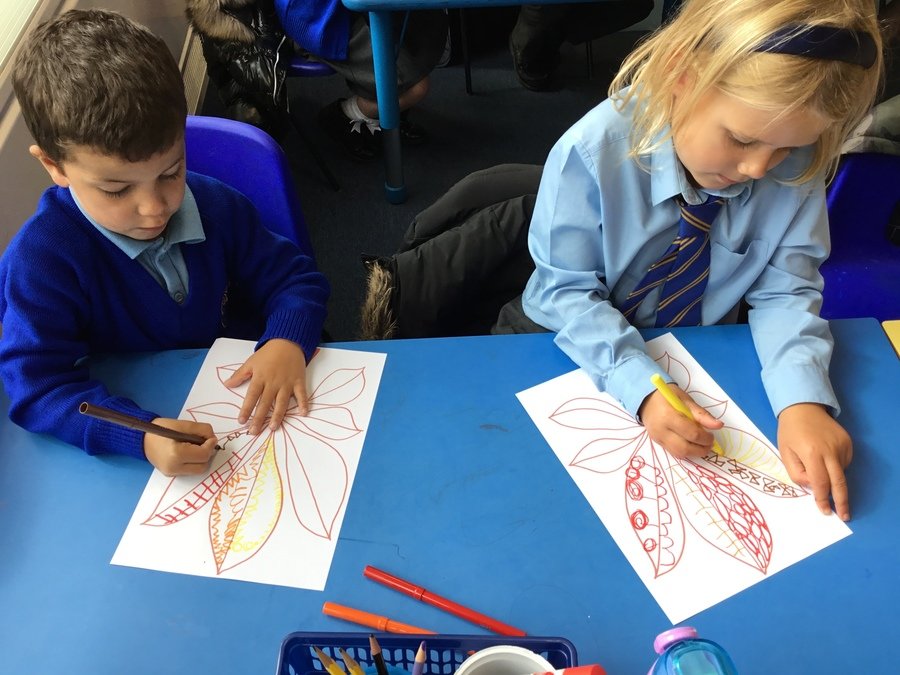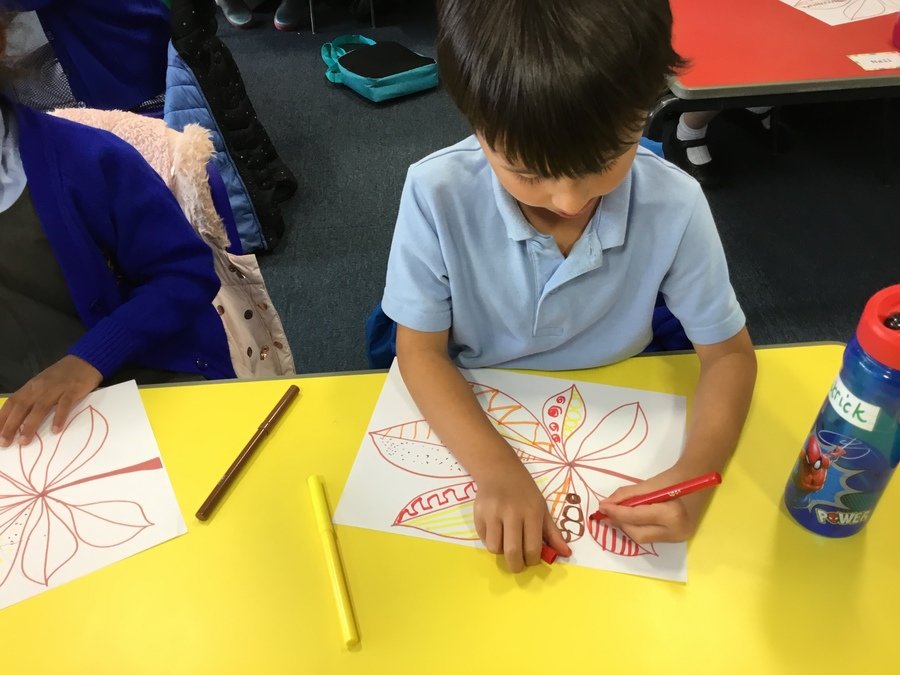 Wednesday 9th. December : Our Christmas Assembly
We loved doing our Christmas Assembly in the hall. We spoke loudly and clearly and we sang our hearts out! We talked about all the very many different things we do to get ready for Christmas, like decorating our trees, making Advent Wreaths and buying scrumptious food. Most importantly, we shared the story of the birth of Jesus, in a stable in Bethlehem. We hope that you enjoy watching it!
We made stained glass windows of candles and presents. Don't they look great?