Year 5
Welcome to the Year 5 class webpage! We are pleased with how well the children have settled back to school after their long absence! We will use this page to keep you up to date with some of the things that we get up to in class.
Mrs Lees and Mr Purcell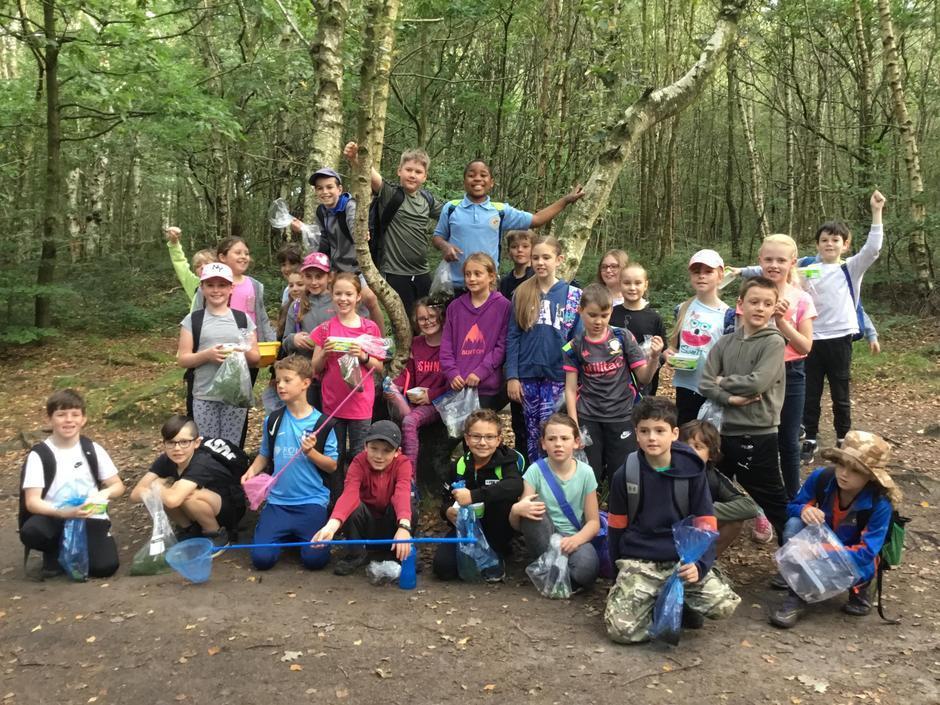 Big Pedal
This morning Year 5 took part in the Big Pedal. They did really well on their bikes riding around the playground and the field, as well as being brave enough to go over a couple of jumps! It was lovely to see them all having such a good time on their bikes, even though we had one or two little mishaps that required mechanical support and a bit of first-aid! Thank you to Mrs McGurk for organising and leading the session!
PE with Ellis
This morning Year 5 enjoyed their PE lesson with Ellis, our Leeds Rhinos Foundation coach. They were developing their throwing and catching skills, in particular focussing on catching 'bad' throws that weren't straight at them. They were then able to put these skills into practise in little game situations. Thanks Ellis!
World Book Day
Year 5 had a lovely time celebrating World Book Day! There were some fantastic costumes in class, and all the children really got into the spirit of the day. Some of the activities included picking 'Top 5' authors, illustrators, books etc., drawing a story in 5 objects, and a brilliant book scavenger hunt in the library!
Class Mass
Year 5 were lucky enough to celebrate Mass in school this morning. Thank you to Fr Dennis for coming in to share the Mass with us - it was lovely!
Children in Need
Year 5 have all made a huge effort to dress up in the yellow and spotty clothes today! It has been lovely to see them making the effort to support a great charity.
Coding
Year 5 have spent their last few computing lessons creating racing car games on Scratch. They have used their coding skills to give the cars algorithms, and have had to de-bug any problems that they came across. They then made another activity where 2 sprites were having a conversation all about World War Two! They will continue with their coding over the next few weeks to create lots of other games and displays!
Adel Woods
Year 5 had a brilliant trip down to Adel Woods earlier this week, exploring the different habitats there and learning lots about seed dispersal, plants and animals. It was great to see them all so enthusiastic about their learning in the outdoors!