Maths and Science Week
We have enjoyed our science investigations this week Today we are trying to find out if the biggest ball bounces the highest

Bouncing our way to fitness
We had a fun session bouncing our way to fitness.

Big Pedal
We all enjoyed taking part in the big pedal. Thank you Mrs McGurk.
stations of the Cross
We prayed the Stations of the Cross outside, with Year 1. All the children were very thoughtful and prayerful as we walked together.

Year 4 Passion Play
Year 4 enjoyed learning about the events of Holy Week and performing the Passion Play. Please watch it via our YouTube link.
World Book Day
We have been enjoying our delayed World Book Day.
Look at our fabulous costumes. .
Welcome to Year 4
We are a lovely, friendly group of children. We are going to work hard, support each other and have lots of fun together. Have a look of some of the things we have been doing in class. We work with Mrs Twohey, Mrs O'Hara and Mrs Jeffrey.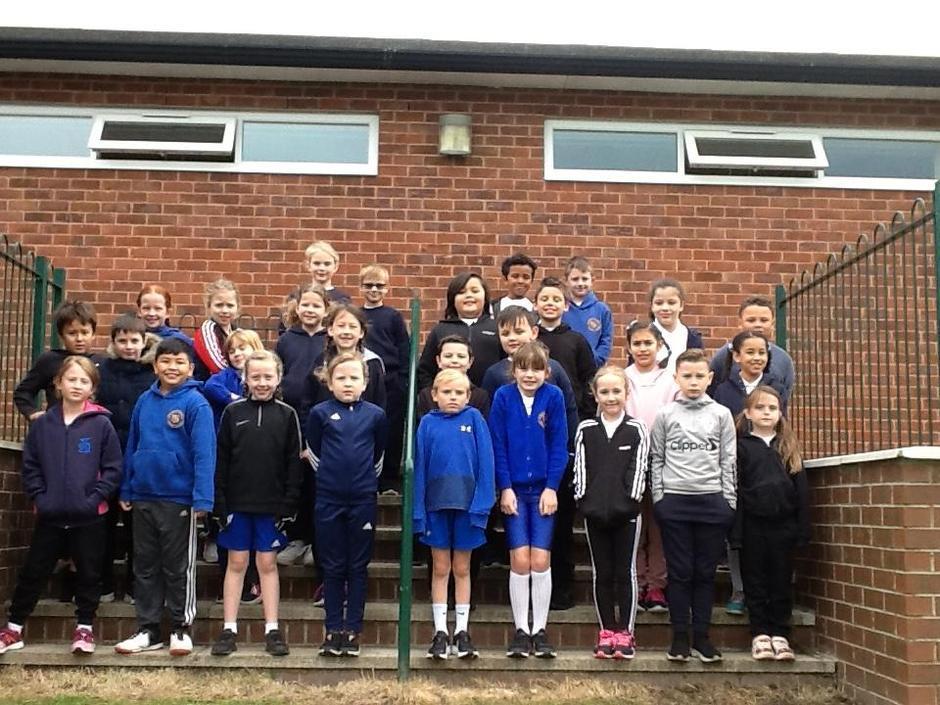 Children in Need. We love Pudsey
Leeds Rhinos
We look forward to our weekly coaching sessions with Leeds Rhinos.
PE - Netball
Working with Northern Arts Factory
Completing our Mini London Marathon 2020