Headteacher Blog
A space where I'll try and keep you updated on what is going on in school!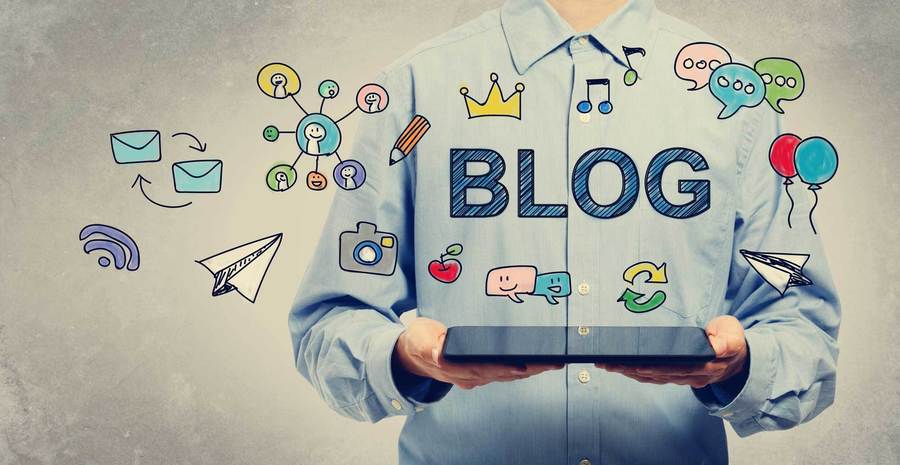 29.3.21
Good morning everybody,
As we break up for Easter on Holy Thursday I thought I should inform you of the need to Track and Track, should any child attending St Paul's tests positive for COVID-19.
The advice from the Department for Education sent out this weekend is quoted below:
"For the purposes of contact tracing staff, students, parents and carers need only inform the education setting of a positive case if the symptoms develop within 2 days of being in their education setting or they have tested positive with a lateral flow device (LFD) test (and will subsequently need to book a confirmatory PCR test). If symptoms develop after 2 days, they do not need to inform the setting.
Where pupils, students or staff test positive for coronavirus (COVID-19) during the holidays using an LFD test more than 2 days since being in an education setting, they will only need to inform their education setting if they will still be self-isolating when settings return. Staff, students, parents and carers should follow contact tracing instructions provided by NHS Test and Trace."
Therefore, if your child tests positive on Good Friday or Easter Saturday, you will need to inform school immediately: school.office@stpaulscps.org.uk I will then send out letters to all parents with children in that class and these children will then have to self-isolate for ten days after the last contact with the infected child. This will also apply to staff members who have worked with that child for longer than 15 minutes that day.
I really hope we can get to Easter Sunday without the need to close any class bubbles. Please pray that we can all start to enjoy time outside with our friends and family over Easter.
On a side note; I have tweaked the school summer uniform policy slightly for 2021. The old policy was outdated and did not reflect the modern day society we live in.
Have a wonderful Holy Week and a sociable, socially distanced, outdoor Easter everybody!
Many thanks,
Mr Bowker
(Headteacher)
26.3.21
Easter
Next week is Holy Week and the last week of the Spring term. School closes at normal time on Holy Thursday.
Throughout Holy Week the children will be sharing collective worships in class and reflecting on the key events from Palm Sunday to Easter Sunday. Children will also pray the Stations of the Cross outside in their year group bubbles. (Weather permitting.)
Year 4 are currently rehearsing for their Easter Production. Mrs Twohey and the children will record the production and post it to the school's unlisted YouTube channel. A link will be sent out next week. (Year 5 have also been asked to bring in black clothing as they are performing a short dance within the Production.) We are unable to use St Paul's Catholic Church or church hall at the moment so all Holy Week activities will be school-based.
We will be holding an Easter raffle in each class next week. Children can bring in £1 Monday-Wednesday (no more than £1 please) and each class will then hold their own raffle on Holy Thursday. Staff will provide the Easter Eggs as prizes. This will replace the usual whole-school raffle as we are limited on how we can mix and handle paper tickets etc. All proceeds will go to the Good Shepherd appeal.
Lockdown Restrictions
On Monday 29th March people will be able to meet again in gardens and parks. (Up to 6 people or two households.) This is great news for everybody and I'm sure the children will enjoy meeting their friends to play games and explore the woods over Easter etc. Please continue to social distance whilst meeting friends as a number of local schools have had to close bubbles and switch to remote learning again this week. Immaculate Heart CPS had to close completely due to a number of staff members testing positive for COVID-19. Could I remind parents that should a child or staff member test positive next week, all children in the class would need to self-isolate for 10 days; this would include part of the Easter holidays. (We really don't want this to happen!)
I would also remind all parents to continue to be extra cautious. If your child displays any symptoms of COVID-19 all of the family should self-isolate until the child's tests results are known. Parents must not send in a sibling to school if another member of the family is testing. Likewise, all adults in the household should also stay at home until the test result is known.
The Leeds Health and Safety team are inspecting all schools and observing playground behaviour, opening and closing routines, hand washing and social distancing. Please could I remind all parents to stay 2m apart whilst on the school site. Face coverings should also be worn by all adults and older siblings. Could I also ask that children do not mix with other year groups when on the school site. Children playing together before school is lovely but it goes against the risk assessment.
Uniform
I have seen some very interesting interpretations of the school uniform since we reopened in March and I fully appreciate the difficulty parents may be having purchasing new clothing online. However, please could I ask that after Easter all uniform is back to normal and school grey skirts and trouser/shorts are traditional in their appearance. I have checked three local supermarkets and they all have our grey school uniform available in a range of sizes. Could I also ask that children's clothing is labelled clearly in case it gets left on the playground.
School Library
Since the start of Lockdown we have loaned out over 200 library books for the children to read at home. Mrs Walker has just completed an audit and we are missing 90 books (at a cost of £700 to replace!) Please could you ask your children to have a look at home and return any school books or equipment. I have no problem sending resources home but we do need them back so they can be used again.
Parent Consultation
Thank you to everybody for attending the Zoom Parent Consultation Evenings this week. All of the teachers said how supportive and positive parents were on the calls which is wonderful to hear. Thank you everybody for your ongoing support: in what are very challenging times it is great that we can all pull together as a school community to benefit our children's learning. Any parents who missed their appointment, or had any technical issues, please speak to your class teacher at pick-up or ring the school office to arrange another appointment. We value your feedback and aim to speak to all parents each term.
Have a lovely weekend everybody.
Mr Bowker.
12.3.21
Good morning everybody,
I just wanted to get in touch to say how well the first week back at St Paul's Catholic Primary school has gone. The children have all been lovely and it is great to have full classrooms again. Today we have the Mother's Day wrap in school (COVID-safe version!) and our first in-school Celebration Assembly. I will restart the school newsletter next week and include a few pictures of what we have been getting up to. Miss Dixon went around the school yesterday and Tweeted a few pictures of World Book Day. The children's outfits all looked amazing. Thanks also to the staff for making such a great effort with their Julia Donaldson costumes!
Mrs Winters, Mrs Walker and the Year 1 children will be saying goodbye to the chicks very soon. They have all grown so much and are now ready for a nice, large, farm enclosure to run around in.
Year 5 enjoyed an online author webinar this week and created some wonderful new dragon-chicken characters for their stories. Mrs Lees was very impressed with the children's (and Mrs McGurk's) art skills!
Leeds Rhinos coaching is restarting today and Ellis is delighted to be back working with the children in school again.
The new school website is now live. If you think anything is missing or isn't working correctly, please let us know.
https://www.stpaulscps.com/
Work on the new pond is going well and we hope to have it planted by the end of April. Steve from 'Grey to Green' has also been building us a newt hotel and frog sanctuary in the wildlife area. He has talked through the whole project with the children and explained what it will look like when it matures. Please could I ask all families to keep away from this area of the school grounds yet as it is not yet safe. (Open water and uneven muddy ground.)
I think that about covers this week! Thank you everybody for following social distancing and face covering rules whilst on the school site. I would ask that we try not to congregate around the Year 3 classroom; this seems to be the 'pinch-point' at the moment because Year 3 and Year 1 parents both collect from near to each other. If you could spread out a bit that would be great.
Please continue to keep us informed if anybody in your household feels unwell or displays any COVID-19 symptoms. If in doubt, please keep your child at home and get them tested. I do not want to close any class bubbles unless I really have to. If anybody in your household tests positive, the whole household must self-isolate for 10 days and inform school straight away.
Have a lovely weekend everybody. The weather doesn't look great to meet one other person outdoors for a picnic or a coffee!
Mr Bowker.